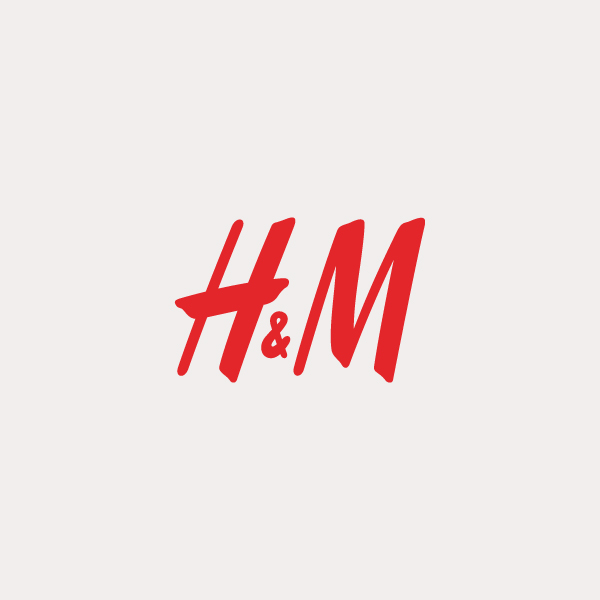 H&M
The H & M store in MARE WEST offers stylistic choices for women, men and children with daily updated collections of clothes, underwear and accessories. The store is open Monday to Friday 09:00 – 21:00 & Saturday 09:00 – 20:00, offering visitors the opportunity to renew their style with the latest trends.
Contact Νumber:  27410 75023
MANGO
MANGO was founded in 1984 and is today one of the leading fashion groups in the world. Based in its city of origin, Barcelona, it has an extensive store network of 800,000 m2 in over 113 countries. From its "El Hangar" Design Centre in Palau-solità i Plegamans, every year it designs more than 18,000 garments and accessories for wearing the season's trends.
Contact Number: 27416 01035
SKLAVENITIS
A 4,000 sqm Supermarket area with 17 checkout desks, offering – among others – butcher's corner, fish shop, grocery counter, confectionery, ready meals, cosmetics, household items and local products. Monday – Friday: 08:00 – 20:30 | Saturday: 7:00-20:00
Contact Νumber: 27410 71070
Decathlon
Decathlon's main mission is to make sport accessible to as many people as we can. We would like to help, inspire and guide you through your sports experiences. We believe that being active and discovering new sports every day is an important part of a healthy lifestyle. Let's do some sports together, as together is always more fun!
What makes us unique is that we have an exclusive offer. We create, design and manufacture our own products. Innovation is an important part of everything we do. We are exploring and researching new products, concepts and event ideas regularly to ensure your sports experience is constantly improving.
https://www.decathlon.com.gr/
Contact Νumber: 27410 81437
Cosmos
Everything you need to change your world! In Cosmos Sport you will find countless choices in clothes, shoes, sports goods and accessories from 180+ top sport brands. For the gym, home, office, holidays, celebrations – for your world, as you want it to be.
Occhio
Occhio Papavasssiliou, the fastest growing optical chain welcomes you to MARE WEST! Visit us in our new store and get to know exclusively the collection of HAWKERS, the number one sunglasses brand in Greece. Discover the collection of the fashion brand GUESS, the iconic RETRO SUPER FUTURE, the top luxury brand MONCLER and many more brands of famous houses at unique prices. With passion for fashion, quality and excellent service, the store is a reference point in MARE WEST.
Contact Νumber:  27410 81410
Chrysostomos Jewels for men
The ultimate male brand in the field of men's jewelry and accessories comes to you through a modern and elegant store at Mare West-Corinth. Handmade jewelry and accessories, branded watches, leather goods, hats and useful gadgets, for the man of today who knows how to impress and stand out. Our unique creations from leather, natural mineral stones, wood and metal, widely known throughout Greece and in several European countries, will satisfy every demanding taste always at the most competitive market prices.
Contact Number: 2741 600853
Tsakiris Mallas
TSAKIRIS MALLAS was established in Athens in 1969 and soon became a market leader in the sector of women's footwear industry not to mention the latest expansion in men's and kids footwear collections. The company is synonymous with creativity, innovation and fashion inspired design that create must have items which reflect current and future trends TSAKIRIS MALLAS has 39 monobrand stores throughout Greece a global online store as long as exporting presence in 23 countries.
Contact Number: 27410 85459
PEPCO
PEPCO is an international chain of stores where you can find clothes for the whole family and products for the home at low prices. With over 3000 outlets in Europe, we are always close to you and offer you a guaranteed shopping experience.
No need to look for an excuse to come to PEPCO – great offers are waiting for you here at any time. You'll love the quality, feel the price!
https://pepco.gr/
FUNKY BUDDHA
With a 190 sq.m. store, the most upcomming brand of the past 5 years is entering the retail park with dynamic presence. With a focus on interior design, the new store is a live image of the brand culture of Funky Buddha and is telling us fashion stories. The new point of sale will have the women's, men's and kid's collection offering casual looks «with a twist». Because other than fashion, Funky Buddha loves life, music, pictures and travelling, and this is what makes the brand unique.
Contact Νumber: 27410 84122
Ale
In 2010, 'ALE made a foray into the fashion world with a novel vision of femininity. Taking a journey through time, drawing inspiration from the past, attuned to the present, and designing for the future, 'ALE aimed not just to anticipate trends but also to shape them. Our collections are tailored for the modern woman who embraces her femininity with dynamism. She is constantly reinventing herself, independent, unconventional, unafraid of new beginnings, and dares to be different.
Contact Νumber: 27410 73785
Sagiakos Emporio
SAGIAKOS EMPORIO, with a long presence in men's, women's and children's footwear and clothing, is now presenting a wide range of collections, up to date with the latest fashion trends. Being a synonym for quality throughout the years, the SAGIAKOS EMPORIO collections are bound to leave you satisfied. Contact Νumber:  27410 20052
Gregio
GREGIO is an Athens-based company of designing and manufacturing Jewellery.
GREGIO jewels are sold for many years all over Greece, Cyprus and in many different countries around the globe like Italy, Portugal, Austria, Slovakia, Australia and S. Africa.
The Greek designers of the company create and present collections that will satisfy all the needs of the modern woman. We invite you all to come and see our collections Wanna Glow, Wish Luck, Funky Metal, Color Me and Simply Me, designed for you and your beloved ones.
Every GREGIO jewel is covered from international warranty.
Our new store is now opened in Mare West!

Contact Number: 27410 81914
PORTO ANTICO
Enjoy your coffee in a special area overlooking the sea.
We are waiting for you to share our special food, fine wine, as well as our sweet creations. PORTO ANTICO is a venue for all occasions.
Opening hours: Every day plus Sunday from 10:00 am.
Contact Number: 27410 81644
ALEXANDRIO
Founded in 1982 in Vrahati, now moving on strongly and daring at MARE WEST Commercial Park in 2016 for perfect sweet and savory delights! Alexandrio…our passion…your pleasure!!



Open also on Sundays from 10:00am.
Contact Number: 27410 55948 & 27410 29903
MIKEL
Mikel were established in 2008 in Larisa. Following a great acceptance from consumers, the brand quickly grew into a chain of 140 shops in Greece. At the same time Mikel have successfully expanded in Dubai and Cyprus. Mikel brought a new philosophy to enjoying coffee, offering an integrated experience with unique recipes and flavors, in an upgraded environment.
Contact Number: 27410 84211

LC Waikiki
LC Waikiki is a multinational company with presence in 46 countries, numbering more than 950 stores.
Clothingm shoes and accessories for women, men and kids in very affordable prices, great quality. Company's moto is "Everybody deserves to be well dressed".
Our vision is to climb up the ladder of the top three most successful companies in the clothing industry until 2023.
Contact Number: 27410 81339
LA BIJOUAGIE
Handmade jewellery at very affordable prices
Contact Number: 27410 20501
CELESTINO
Celestino is the ultimate Greek female clothing company. Our main objective is to offer our customers a wide selection of up to date fashion items at the most competitive prices.
Contact Number: 27410 27402
AMERICAN STARS
A brand inspired by fashion in the streets of America ,shapes its collection according to the latest trends in Street Wear. Discover men's and women's clothing with different textures ,vintage jeans, cargo pants and blouses with unique stamps. Affordable prices and discounts of up to -70% help you discover your needs for a comfortable and unique look.
Contact Νumber: 27410 20250
Skroutz Point
The Skroutz Point automatic pickup points are an easy, fast, convenient and secure way to pick up your order.